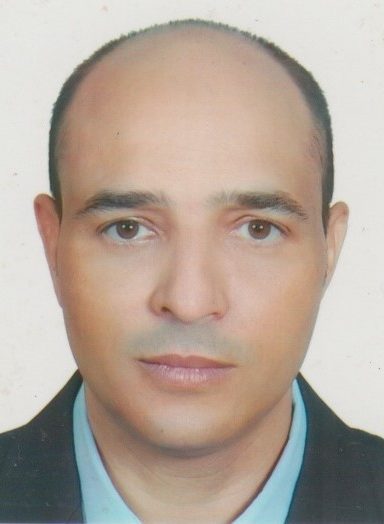 Ahmed Fekri
Vice President - Middle East and North Africa, Morocco
Biography
Ahmed Fekri has a master in geology specialized in water sciences in 1989 from the Geology Department of Cadi Ayyad University (Marrakech) and then a third cycle thesis in 1993. He worked as a hydrogeological consultant at RESING consulting firm (a national pioneer firm consultancy in water resources area). He joined the University of Hassan II in Casablanca as an assistant professor in 1996. In 2007 Ahmed Fekri received his PhD on the impact of landfill leachate on groundwater resources at University Hassan II.  In 2011 he obtained a Fulbright scholarship and he is a board member of the Moroccan Fulbright alumni association (MFAA). Since 2016 has been head of the "Applied Geology, Geomatic and Environment" laboratory.
He is an active member of the IAH Moroccan chapter and has attended all the national events. He was an important member of the organizing committee member for the 42nd IAH Congress held in Marrakech with specific responsibility for the early career hydrogeologists, and was mandated to promote the congress during the 2013 congress in Perth, Australia. Apart from his academic occupation, Dr Fekri has been involved in many projects such as "MENA Regional Water Governance Benchmarking Project" (USAID 2008-09) and "BOOST" (US State Department 2011 – 13).
Personal statement
My wish is to work in the respect of the IAH spirit with a regional connotation by undertaking the following actions:
pursue efforts in establishing new AIH chapters in the MENA region and strengthen cooperation between them through sharing successful experiences;
capitalize on the 42nd IAH Congress in Marrakech (eventually by launching an IAH MENA region congress);
organize multiple small and medium-sized events to promote groundwater governance;
undertake actions to make hydrogeology as a discipline more attractive for young people, focusing on the potential for employment related to the new professions in the field of groundwater;
promote the gender approach among the National chapters board members;
mentor Early Career Hydrogeologists by providing assistance  for dissemination of their work through IAH channels, and help them to form national groups of the Early Career Hydrogeologist Network (ECHN).