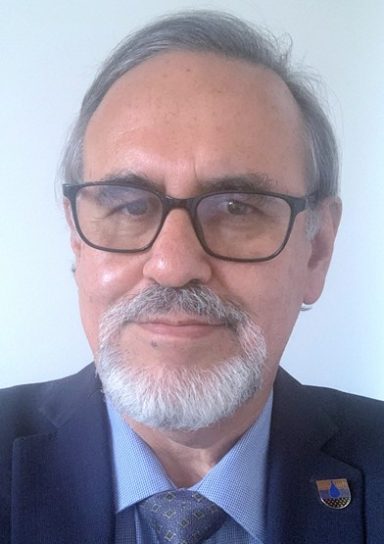 Carlos Molano
Vice President - Latin America and the Caribbean, Colombia
Biography
Carlos Molano graduated as Civil Engineer from Los Andes University (Bogotá-Colombia) in 1978, and has 37 years of experience in groundwater engineering and environmental hydrogeology. He obtained his specialization degree in Engineering Hydrology from the Institute for Water Education IHE (Delft-The Netherlands). In 2012 Carlos was awarded as "Distinguished Latin American Hydrogeologist" by the Latin American Association for Ground Water Development ALHSUD. Also in 2014 he was awarded as the "Distinguished McEllhiney Lecturer" by the National Ground Water Association (NGWA), giving 36 lectures all over the world. He also contributed to the IAH Forward Look meeting in Reading in 2010, which led to the 2010-2020 strategic plan.
Carlos is professor of Groundwater Flow and Pollution in the Department of Civil and Environmental Engineering at Los Andes University in Bogotá, founder and President of HydroGeocol (formerly Hidrogeología Colombiana), where he has been working as a consultant hydrogeologist since 1988. He is co-founder and member of the Colombian Association of Hydrogeologists, former Vice-President (2004-2012); co-founder and member of ALHSUD and former Vice-President (1998-2006).
During the 1980s, Carlos became a pioneer in groundwater modeling and electrical resistivity tomography, developing numerous applications for groundwater flow using hand-held calculators and pocket computers. His most recent significant contribution in the field of groundwater flow and pollution are his "Ground Water Spreadsheets", solving difficult groundwater problems with simple spreadsheets accessible to all. Also, he has been invited as a GroundWater Keynote speaker in many seminars, congress, colloquiums, and conferences.
Personal statement
I would like to continue to contribute and do my best for IAH activities in my region and worldwide. I will promote and strengthen the relations and communications with IAH National Chapters and other sister organizations in Latin America and the Caribbean, helping the creation of national chapters in countries where there is not IAH representation, with guidance and documentation, enhancing membership strategies, and greater involvement of students and early career hydrogeologists who will be the future of the organization. I will also, continue to spread knowledge and solutions to problems in hydrogeology through short courses, seminars, webinars, etc.
We face various groundwater management challenges in this region. Climate change, the intensive use of groundwater resources, aquifer depletion and contamination, the lack of knowledge, awareness, data and governance, are just some of the issues to be addressed and deserve especial attention. With the strengthening of relations with IAH national chapters, these issues can be addressed through courses, webinars, conferences, dissemination of IAH publications, and promoting the participation of regional members in IAH international Congresses.