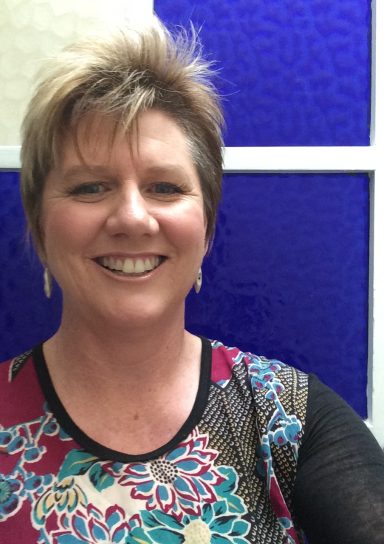 Dr Wendy Timms
Vice President - Australasia and the Pacific, Australia
Biography
Dr Wendy Timms is a hydrogeologist with over 20 years of experience of working in government, research, lecturing and consulting. She was the first female academic appointed to the School of Mining Engineering at UNSW Australia where since 2012 she has boosted training of young professionals in hydrology, geology and sustainable environmental practices. In 2015 Wendy was awarded the UNSW Faculty of Engineering Research and Teaching Excellence award.
Wendy has a BSc (Geology, Hydrology) from Newcastle University, a BSc (Honours) from the Australian National University and a PhD (Environmental Engineering) from UNSW. She chose to specialise in hydrogeology because of a year working in a UNHCR refugee camp where water was a daily issue. Through work postings and IAH events she has experience of groundwater projects in Canada, Thailand, India, South Africa, Namibia and the UK and Europe.
Prior to her election to IAH council, Wendy served as Vice-President of the IAH Australian National Chapter, and prior to that led the IAH NSW Branch (2009-2010) and was IAH NSW treasurer (2003-2008). She is the author of 35 journal articles (including several in IAH publications) and over 200 reports on groundwater and mine water. She is an experienced leader of engineering teams, with current Australian Research Council projects. She is also engaged on an independent government panel related to mining, energy and water.
Personal statement
I have been honoured to serve as Vice President of IAH for Australasia-Pacific for 4 years now and am delighted to be able to serve a second term. In recent years, IAH members in the Australian and Pacific region have endured record droughts, and more extreme weather events including cyclones. Many of our IAH members have felt a downturn of work and project funding, so I am mindful that IAH offers very valuable professional networking opportunities and professional development.
A recent highlight in the Australasian-Pacific region has been the establishment of a new IAH National chapter in New Zealand in 2015. Thanks go to Theo Sarris and an active committee on both the north and south islands of NZ. I recently enjoyed a visit with the Auckland group, giving a presentation on aquitards. In addition to many regional and local IAH events, I have participated in three IAH Council meetings during my current term, including the 60th celebration of IAH at the congress in Montpellier.
I am motivated to support the progress of the IAH Forward Look strategies and the continued success of IAH both internationally and locally.  Our region is hosting the Australasian Groundwater Conference in July 2017 in Sydney, Australia. This joint IAH event with the National Centre for Groundwater Research and Training will be continuing to build bridges between groundwater practice, research and governance. As chair of this event, it's another opportunity for me to support IAH members, boosting hydrogeology know-how across our region and beyond.
You are welcome to contact me with your ideas and feedback for IAH across the Australasian-Pacific region at w.timms@unsw.edu.au.