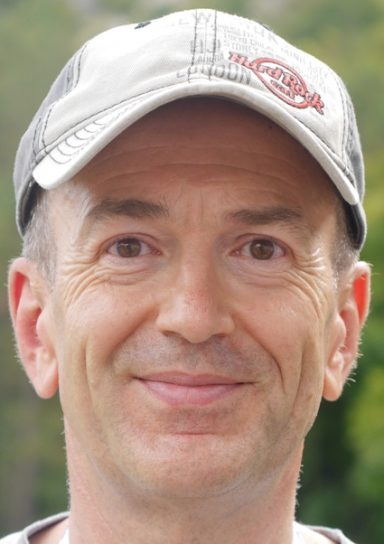 Marco Petitta
Vice President - Europe (West and Central), Italy
Biography
Marco Petitta, PhD in Earth Sciences, 52 years old, is Associate Professor of Hydrogeology at Sapienza University of Rome, Italy, where he teaches basic hydrogeology for undergraduate students in Geology, and groundwater hydrodynamics and applied hydrogeology for master's students in Applied Geology. As a member of the Council of PhD in Earth Sciences, he has supervised 10 PhD students in the last ten years.
He is author of more than 50 papers in international journals and more than 100 articles in national journals and proceedings. After obtaining a PhD in groundwater modeling, his research focuses on groundwater management, groundwater flow in fractured and karstic aquifers, interaction between streams and groundwater, human influences on groundwater quantity and quality, remediation of polluted sites, isotope techniques for groundwater studies and the role of groundwater in environmental and ecological studies. Research grants with public and private bodies in Italy have been coordinated by him at the Earth Sciences Department of Sapienza University since 1999; several of them are still on-going. He is coordinating the European Horizon2020 Project – KINDRA (2015-2017), dedicated to a knowledge inventory for hydrogeology research, to identify gaps and trends for the future implementation of the Water Framework Directive and the Groundwater Directive. International research links are active with University of Waterloo, Canada, with G360 Research Centre of Guelph, Canada, with Peking University, China and with University of Dhaka, Bangladesh, and with several European Universities and Research Centres.
Marco has been a member of IAH since 1997 and chair of the Italian IAH Chapter since 2012. Last year he served as chair of the 42nd IAH Congress held in Rome. He is also treasurer of the Italian Geological Society, coordinator of the Panel of Experts in Hydrogeology of the EFG (European Federation of Geologists) and member of European Commission Working Group C on Groundwater for the Common Implementation Strategy of Water Directives.
Personal statement
I am grateful to the Italian National Chapter for nominating me for the 2016 Council election as Vice President for Western and Central Europe. During the last five years I served as chair of the Italian Chapter, acquiring substantial experience of IAH programmes and vision. I had opportunities to meet colleagues from other chapters, especially in Europe, enlarging my views on groundwater issues. Being chair of the Rome congress offered other possibilities to interact with international scientists and practitioners in hydrogeology. I have also frequented European groups and associations related to EU policy on groundwater through Working Group C and the European Federation of Geologists and others, due to my involvement in the Horizon2020 programme as coordinator of the KINDRA project.
Based on these recent experiences, I believe there is room for increased visibility of groundwater issues at the international scale, taking into account the 21st century challenges. e.g. water-food-climate-energy nexus, and the policy and governance of water and groundwater. My intention if elected is to promote networking of National Chapters at the European level, coordinating national initiatives over the next four years. I would like to attract new members by promoting IAH's scientific activities and the science of hydrogeology in general. Finally, I will try to improve the visibility of IAH among EU groups, associations and networks, raising awareness on the importance of groundwater not only in the technical and scientific community, but for stakeholders and the general public too.