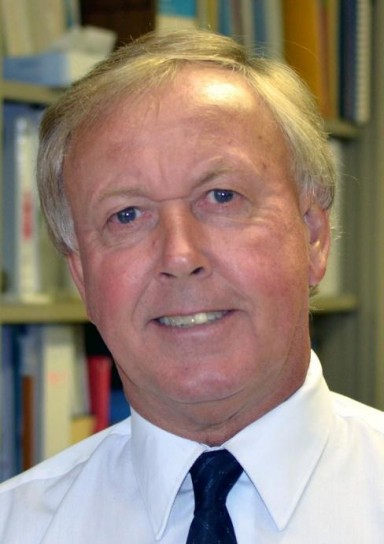 Prof. Ken Howard
Past President, Canada
Biography
Ken Howard received a BSc in Physics and Geology from the University of Exeter (UK) in 1974 and subsequently enrolled in the hydrogeology programme at the University of Birmingham (UK) where he received his MSc in 1975 and PhD in 1979.  In 1981 he moved to the University of Toronto, Scarborough (Canada), rising the through the ranks to become a full professor of hydrogeology with tenure in 1997. In the past 37 years he has worked on groundwater projects around the world, authoring or co-authoring over 150 articles including 6 books.
As a professional hydrogeologist, he is certified by the American Institute of Hydrology, chartered by the British Geological Society and registered as a Professional Geoscientist with the Association of Professional Geoscientists of Ontario, Canada. He has been a member of the Geological Society of America since 1985, the National Ground Water Association since 1985 and the American Geophysical Union since 1989.
A member of IAH since 1987, Ken Howard was elected Chair of the IAH Commission on Groundwater in Urban Areas in 1997, a position he held until 2011. He is currently Director of the IAH Urban Groundwater Network.  He joined IAH Council elected as Regional Vice-president for North America in 2000 and relinquished this position in 2008 when he was elected IAH Vice-president for Scientific Programme Coordination, a role that included additional responsibilities on the IAH Executive Committee. He received the 2011 President's Award during the IAH General Assembly in Pretoria in September 2011. A regular attendee at IAH Congresses since the 1980s, Ken Howard was Co-Chair of the organising committee for the 39th Congress of IAH being held in Niagara Falls, Canada in September, 2012 and acted as "special advisor" to the Australian congress in 2013.
Ken was IAH President from 2012-2016 and will continue to serve the Association in his present role as Past President.