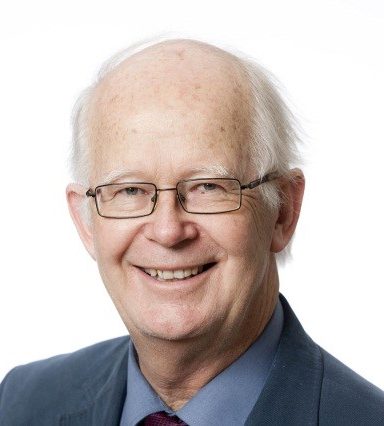 Prof. Bruce Misstear
Secretary General, Ireland
Biography
Bruce Misstear is an Associate Professor and a Fellow of Trinity College Dublin and a specialist in groundwater resources development. Prior to joining Trinity College in 1995, Professor Misstear worked as a consultant hydrogeologist, becoming head of the Groundwater Department of Consulting Engineer Mott MacDonald and a Director of the firm's Environment and Water Resources Division. During this period he undertook groundwater resources projects in UK, Nigeria, Sudan, Oman, Myanmar, Pakistan and Saudi Arabia.
At Trinity College, he is currently involved in groundwater research projects in Ireland on topics such as groundwater recharge and pollution of private wells from domestic wastewater treatment systems, and he recently completed a research project concerned with rural water supplies in Uganda. Prof Misstear is the author or co-author of more than 150 journal papers (including papers in Hydrogeology Journal), research reports, conference papers and books (including the international textbook Water wells and boreholes).
He is a graduate in Geology from Trinity College Dublin and completed a Masters in Hydrogeology at the University of Birmingham. Prof Misstear is both a Chartered Geologist and Chartered Engineer. He has been a member of IAH since 1988, and served as Vice President for Finance & Membership since 2012.
Personal statement
Since being elected Vice President (Finance & Membership) of IAH, I have worked with colleagues on the Executive, Council and throughout the Association to implement the recommendations of the IAH Forward Look Action Plan. In particular I have undertaken an update of the Association's Rules and have chaired the Working Group on Education. With regard to educational initiatives, I have overseen the preparation of the Strategic Overview Papers aimed at informing policy makers about the interactions between groundwater and other sectors such as food security and energy. Work is currently underway on enhancing educational aspects of the IAH website.
As Secretary General, I will endeavour to increase outreach activities between IAH and other organisations involved in water science, policy and management. I also feel it is important for our association to consider ways in which future income streams can be diversified, so that we can continue to improve benefits for our members.