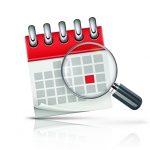 Notice is given that the 2021 Annual General Meeting of the International Association of Hydrogeologists will be held at The Square, Mont des Arts, 1000 Bruxelles, Belgium and online at 1700 BST on 7th September 2021 (during the 48th IAH congress).
All members of the Association who have fully paid their subscriptions for the current year are entitled to attend the proceedings.
The AGM agenda will include receiving the report and accounts for the period ended 31st December 2020. The full financial statement will be made available on the annual reports pages of the IAH web site https://iah.org/about/reports/management just ahead of the meeting.
We will then send you the joining details, including a password, nearer the date. We would be grateful if you could register interest by the end of August 2021, so that we can be certain to arrange for enough online capacity for everyone who like to join the meeting.
IAH SECRETARIAT