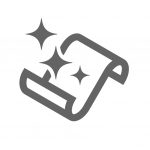 We are pleased to call for nominations for the 2022 'Applied Hydrogeology Award'. This award aims to recognise those who have made an outstanding contribution to the application of hydrogeology, resulting in an increase in living standards in low and middle income countries. We would especially like to receive nominations for our many colleagues who have less opportunity to publish papers in scientific journals and whose work is perhaps less well-publicised but nonetheless essential.
A panel appointed by IAH Council will review the nominations and it is intended that the award will be presented in September at the 49th IAH Congress in Wuhan, China.
Any IAH member may nominate a candidate, but self-nominations will not be accepted. Candidates do not need to be members of IAH. Nominations should include:
An explanatory statement by the person submitting the nomination (up to 300 words);
A letter of recommendation by any other supporter (up to 300 words);
A brief career history of the candidate (up to 300 words);
A list of projects the candidate has carried out, including aims, region and period of time;
A list of projects (planned or accepted), patents, publications or equivalent information.
And finally, if you had just 1 minute to persuade the panel why your nominee deserves the award, tell us what you would say, using not more than 100 words!
Your proposal must be in total be no longer than 5 pages of text in a single pdf-file. This should preferably be in English. Although we are happy to accept nominations in other languages such as Spanish, French, German, Chinese or Arabic, the judging will be based on an English version (translation will be arranged by IAH's Secretariat). It should reach the IAH Secretariat by e-mail (info@iah.org) before Monday 4th July 2022. We look forward to receiving nominations from all our IAH Regions, to reflect the work of applied hydrogeologists across the world.
Find out more/nominate