We are delighted to announce that Professor Michael J. Knight was awarded Member of the Order of Australia (AM), "For significant service to scientific education, particularly hydrogeology and groundwater management".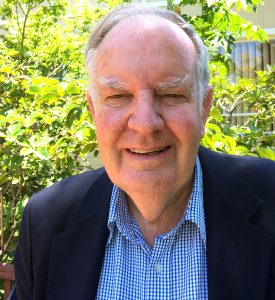 Michael notes that it is the first time our profession has been recognised in the Australian Honours System and we share the hope that the Award acts as encouragement to others globally in their endeavours. Michael has also expressed his thanks to IAH "for the part it has played and provided opportunities for service and contribution towards the award. It has been an interesting journey."
We are sure that many IAH colleagues past and present have shared the journey with Michael, and certainly the part our Association plays to enable groundwater professionals to network and share knowledge and opportunities is a hugely rewarding part of our work.
Michael received his Award on Australia day (26th January). Many congratulations!