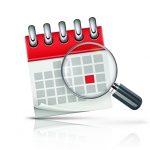 17th September 2022: update
Joining information and accompanying files for the AGM are being sent as planned to those who have registered as the date above (whether such registration has been via Survey Monkey or otherwise). Please look out for this in your inboxes. You will also find this information here: https://iah.org/members/iah-meetings (Members Only area, login required). We are grateful to those who have registered, and look forward to seeing you online soon. It is still not too late to register your interest, but we would appreciate you doing so in good time for the meeting. Email info@iah.org if you would like to do so.
Note also that the UK Secretarial staff will be taking leave of IAH duties on Monday 19th September, in line with the country's state funeral of HM Queen Elizabeth II.
AGM Information:
Notice is given that the 2022 Annual General Meeting of the International Association of Hydrogeologists will be held at 1400 BST on Tuesday 20th September online using Zoom (during the 49th IAH congress).
All members of the Association who have fully paid their subscriptions for the current year are entitled to attend the proceedings. The AGM agenda will include receiving the report and accounts for the period ended 31st December 2021.
The full financial statement will be made available on the annual reports pages of the IAH web site https://iah.org/about/reports/management just ahead of the meeting.
The agenda will also include discussion on proposed membership rate changes. Details are given on pages 10-11 of the August newsletter and we encourage you to read this ahead of the meeting.
Minutes of the Annual General Meeting held on 7th September 2021 are available at: https://iah.org/members/iah-meetings.