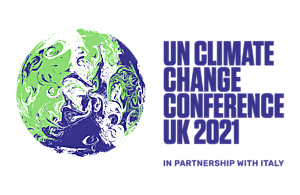 COP26 is the 26th United Nations Climate Change conference, which takes place from 31 October and 12 November 2021 in Glasgow, Scotland. It is hoped that the conference will result in commitments for enhanced ambition to achieve the climate change goals.
IAH will be joining SIWI in the Water Pavilion and others including UNESCO, IWRA, IWMI and GWP. Those presenting in the Water Pavilion aim 'to elevate our ideas and solutions to the highest possible levels through a unified voice on the role of water in meeting the goals of the Paris Agreement and support ambitious and science-based global climate action'. IAH will be presenting its recent video on groundwater protection, prepared by our Early Careers Hydrogeologists' Network. Topics for other presentations include managed aquifer recharge, offshore aquifers and a case study on the Mekong Delta.
As part of the COP26 preparations, we are pleased to support IWRA's video interviews on groundwater – 3 simple questions about what is groundwater, what is an aquifer and how much of all the available freshwater is groundwater. If you want to take part, email Sus.Water.Solutions@gmail.com. We'd also like to use your answers for WWD 2022.
We'll be publicising our strategic overview paper on climate-change adaptation and groundwater, too: "Groundwater has always displayed excellent drought resilience, and the presence of aquifers (with their large volumes of stored water) provides a 'natural solution' for deployment in climate-change adaptation".
Beyond Glasgow- we'll be popping up on social media of course, sharing resources and news as always.
Feel free to share IAH's resources