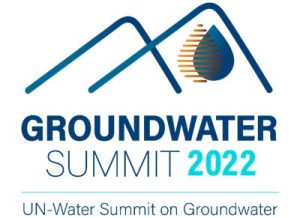 IAH's year ends in Paris in December, with involvement at the UN Groundwater Summit on Groundwater. It is the culmination of the "Groundwater: making the invisible visible" campaign, implemented throughout 2022. This focuses on the SDG 6 Global Acceleration Framework, which is intended to deliver accelerated results that mobilize UN agencies, governments, civil society, private sector, and other stakeholders around five cross-cutting and interdependent "accelerators".
IAH is hosting the session on Innovation – new, smart practices and technologies that will improve water and sanitation resources management and service delivery (7th December). During the Innovation Session, an overview of currently available and accessible advancements related to groundwater will be presented, followed by a panel discussion where some specific innovations will be highlighted by international experts.
In addition, if you're going to be in Paris in person for this event, please make time to come along to our "Groundwater Changing Lives" side session taking place the day beforehand (6th December), during which there will be a groundwater mixing ceremony. We hope the side session will help provide new insights to promote groundwater management that can take into account local perspectives and enable policy makers to more easily support groundwater stakeholders, including the marginalised and poor that depend on it.
Whether or not you can make the summit, we once again urge signing of the Sao Paulo – Brussels Agreement if you have not already done so!
Groundwater Mixing Ceremony
During the side event delegates will share and mix groundwater samples from around the world and water plants in UNESCO's gardens in a demonstration of hydrogeological unity – so, if you're a delegate, bring along a 100ml sample from your region!
As well as symbolically mixing groundwater from all over the world, we aim to send 10 ml vials of the mixture back with Summit participants to their home countries. The groundwater in these vials can be used (perhaps with local media attention) to, for example: water plants (to show groundwater's importance to agriculture and ecosystems), artificially recharge an aquifer (to demonstrate the hydrologic cycle and how groundwater can be augmented and managed), or be placed in a surface stream or lake (to show how a huge portion of our surface water comes from groundwater). And when you do so, please share photos via our social media or by email to info@iah.org.
Find out more