This year's IAH award winners were announced at our AGM and are all, as ever, worthy recipients.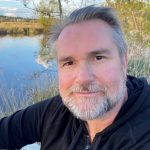 The IAH Presidents' Award went to Craig Simmons, acknowledged by academics, government, industry and the public as one of the leading authorities on groundwater and water science. He is the Matthew Flinders Distinguished Professor of Hydrogeology, Schultz Chair in the Environment at Flinders University and Foundation Director of the Australian Research Council's National Centre for Groundwater Research and Training in Australia.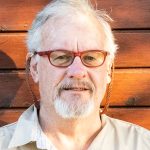 Ritchie Morris of MEGA (Morris Environmental & Groundwater Alliances) was awarded this year's Applied Hydrogeologist Award, as selected by an independent panel. Ritchie has covered the range of hydrogeological highlights during his long career and has used his knowledge to contribute to sustainable life and societal well-being.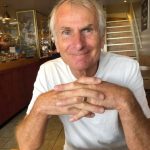 For his long contribution to IAH, Nick Robins was awarded Honorary Membership. As well as other support for IAH, He was appointed our Books Editor-in-Chief in 2006, continuing in this role until 2021. Nick oversaw the publication of 20 books in IAH's prestigious series, 'International Contributions to Hydrogeology', the 'blue books', and Selected Papers, the 'green books'.
Follow the link below to find out more; we are sure you will join in with our congratulations to all three.
Find out more