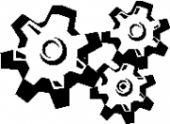 As you may be aware, last year IAH made calls for our "mentoring scheme" for both potential scheme mentors and mentees. Having undertaken a considered review of the applications received, the Secretariat has identified a number of potential "matches" and has contacted the relevant individuals in this respect. We also have a number of mentees held in reserve.
The 2016 calls also identified some general themes that we may be able to address under our educational efforts; we aim to explore these further in the forthcoming months.
The scheme is presently closed to new registrations; we plan to make a further call for participation later in the year.
Find out more