Dear Colleagues,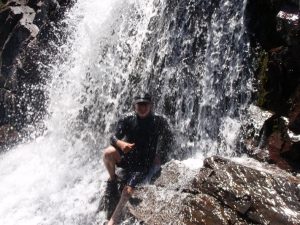 Happy new year! At the United Nations Groundwater Summit in Paris this December, IAH members from all over the world brought pictures, stories, and actual groundwater samples from their home countries. The groundwater was mixed together symbolically, to demonstrate that groundwater can unite people, and that it is of critical importance to the future of our planet. But this was only a symbolic act. The work of IAH members is much more than just symbolism – we are making the world a better place. With each publication, with each contact with the general public, with the organizational skills and coordination of our Secretariat, with our journal, and with each webinar and conference presentation, IAH is improving the human condition and protecting groundwater dependent ecosystems. Wise use and protection of groundwater will not happen on its own, it takes the action and commitment of our thousands of members around the globe.
More than many other professions, hydrogeologists have the potential to make significant advances that can save thousands of lives and improve the circumstances of people around the globe. Also, in our work comes the personal exhilaration that can range from creating new understanding and innovations that can be game-changers, to the quiet joy and discovery in working at a field site.
I would like to thank you for your continuing commitment to these larger outcomes of your work, and wish you continued success in moving the world forward. It is inspirational to see what the IAH has accomplished in this past "year for groundwater" and I hope that 2023 will give you many accomplishments and personal satisfaction. But mostly, in this new year, I wish you, your families, and colleagues peace and joy.
David Kreamer