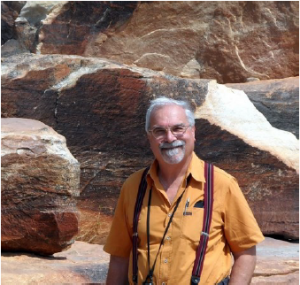 It is with great regret that I announce the passing of our colleague Prof. José Martins Carvalho.
Professor Emeritus José Martins Carvalho was a Professor of the Instituto Superior de Engenharia do Porto (ISEP), Geobiobec Researcher, and EuroGeologist (EurGeol), an outstanding professional known in all the Portuguese groundwater related communities, active member of several scientific and professional associations, in Portugal and internationally and recipient of the Medal of Merit by the European Federation of Geologists (EFG).
He is recognized for the exceptional way in which he has defended and practiced his profession as Hydrogeologist over time. It should also be noted that the international journal Environmental Earth Sciences (Springer) dedicated a special issue of 518 pages to it (volume 73, number 6, March 2015).
José Martins Carvalho worked for leading companies in the geological resources sector, namely Mining Exploration International, Geotécnica e Minas, Drillings and Foundations ACAVACO, TARH or SOGEO-Açores. His profession took him to several countries and continents.
In the academic field, as professor emeritus of ISEP holds a PhD and aggregation degree in Geosciences, with a specialization in Applied Hydrogeology, from the University of Aveiro. In 2000, he was awarded the title "Millenium Hydrogeologist" by the International Association of Hydrogeologists in South Africa. In addition, he is a corresponding member of the Order of Engineers (Chartered Engineers of Portugal) at the College of Geological and Mining Engineering, a senior member of the Portuguese Association of Geologists and a specialist in Hydrogeology at the EFG.
It is not necessary to extend here the description of him as the person, its life and work, as the person that is well known and cherished to us, the colleague, the teacher, the friend, the author of countless projects and works and scientific articles in Hydrogeology in water supply and geothermal resources. He will remain in the memory as a reference to our profession, either as a professional hydrogeologist or as an academician in several Universities, a mentor of many young students and professionals, and an active member of scientific and technological organizations in Portugal and abroad.
Having started his career in the 1960s, he was still active in his 80s a few days before his passing.
We honor his memory.
Manuel Abrunhosa