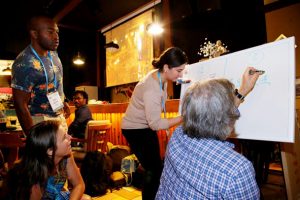 Many of you will have recently received the request to renew membership of IAH for 2021 from Sharon Warden. If you pay locally via your National Chapter you should receive a notice from your country's contact in due course.
We have kept the subscription fee unchanged again for 2021 – but we hope that this will not be the only reason for you to continue your participation in IAH. Your renewal request sets out how the benefits on offer to members are increasing and with your continued support we can aim to do much more in 2021 and beyond! Please encourage friends and colleagues to join, too. The more members we have the more we can improve the benefits of membership and ensure that we have a powerful and effective voice internationally.
With the challenges brought about by COVID-19 we do understand that some of our members may find it more difficult to renew their subscriptions. We are sensitive to concerns regarding renewals so let us know in confidence if you have issues; we will deal with individuals on a case by case basis. You can contact us via info@iah.org with queries, or via your National Chapter.
Find out more
https://iah.org/members/your-membership