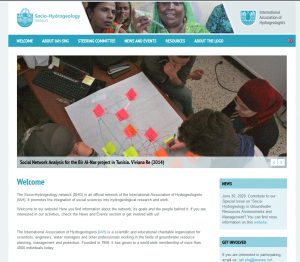 Our Socio-Hydrogeology Network is proud to announce its new website, https://sociohydrogeo.iah.org/.
On the website you will find information about the committee, the background and goals of the network as well as a number of resources. Over time more will of course feature. You can also find the network on twitter now – see https://twitter.com/iah_shg.
The committee welcomes suggestions, questions and general enquires. Contact details are on the website.
Find out more
IAH Socio-Hydrogeology Network website