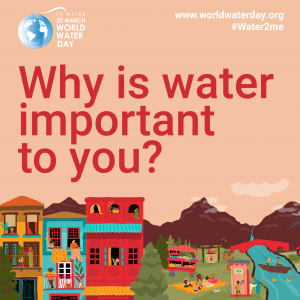 World Water Day 2021 focuses on the theme, 'Valuing Water', which is the subject of this year's United Nations World Water Development Report. Valuing water extends beyond issues of price: it also takes into account the environmental, social, and cultural value people place on water.
Groundwater has always been of special value to people. Lying protected underground, it is a source of water that is usually very safe for drinking. In some locations it is the only source of water for great distances – groundwater gives rise to the fertile oases in the middle of otherwise barren deserts.
The purity and healing power of springs has long been celebrated. Even today, mineral waters are still drawn from deep underground and taken for their health-giving properties. Holy wells are revered in many cultures for their religious, spiritual and historical significance.
Perhaps more fundamentally, groundwater helps provide drinking water to around half the world's population – for billions it is their only source of drinking water. About 40% of water used for irrigation and growing food comes from underground.
We use thermal groundwaters for energy: to generate electricity for homes and industry – and perhaps to re-energise those who can spend time at a spa!
Groundwater is the biggest freshwater resource outside of the polar ice caps and glaciers. Rivers and lakes represent just a fraction of the amount of groundwater that exists and are themselves often dependent on groundwater to maintain their flow and sustain life within them. Groundwater lies literally beneath our feet around where we all live. This source of stored water represents a natural infrastructure for water supply for so many people across the world, one that can so often be readily and cheaply accessed. It is resilient to a changing climate – but nonetheless, it is still vulnerable in some regions from over-exploitation and pollution.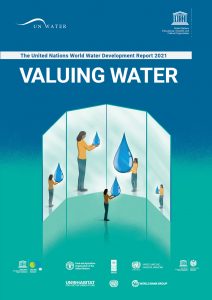 The International Association of Hydrogeologists and its more than 4000 members in 130 countries across the world welcome the publication of this important World Water Development Report. Our mission is to further the understanding, wise use and protection of groundwater resources throughout the world. Our members and governing representatives are present in all the world's regions and are actively involved in furthering the science and practice of hydrogeology. We continue to raise awareness of groundwater issues and work with national and international agencies to encourage the use of groundwater to ensure ready access to safe drinking water. We promote the protection of groundwater against pollution, the improvement of aquifer storage and the management of groundwater resources to assure the sustainability of groundwater-dependent ecosystems.
Together we will continue to ensure that it is protected so that its value to all can be maintained.
Find out more
https://www.worldwaterday.org/
http://www.unesco.org/reports/wwdr/2021/