IAH was delighted to issue two Distinguished Associate Awards in 2023.
Dr Abou Amani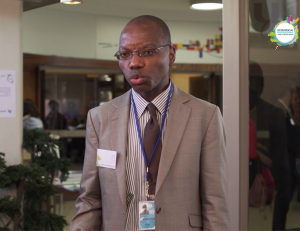 Dr. Amani is Director of the Division of Water Sciences of UNESCO and Secretary of the Intergovernmental Hydrological Programme (IHP). He graduated from Ecole de Polytechnique de Thiès in Senegal as a civil engineer in 1990. In 1995 he was awarded his PhD in civil engineering from Polytechnic of Montreal, Canada. He also holds the title of 'Maître de recherche' from the Conseil Africain et Malgache pour l'enseignement supérieur.
In his role with IHP, Dr Amani promotes international cooperation and research in hydrology and water resources management. He has long encouraged sustainable development through improving knowledge and governance of transboundary groundwater resources. He has emphasised this through his support for the United Nations 2022 World Water Day campaign, 'Groundwater – making the invisible visible', the subsequent UNESCO Groundwater Summit, declaring that 'Groundwater must not be forgotten' and for IAH.
We are pleased to acknowledge Dr Abou Amani's contribution to the enhancement of policy and governance for groundwater protection worldwide.
James Sauramba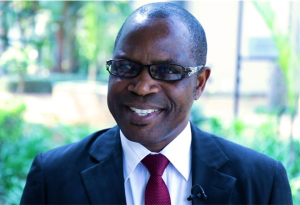 James Sauramba is the Executive Director of the Southern African Development Community Groundwater Management Institute. He holds a Civil Engineering Bachelor's degree from the University of Zimbabwe and an MBA in General Management from the University of the Free State, South Africa.
James was appointed to SADC-GMI in 2016 having gained considerable experience working in Zimbabwe, Malawi, Mozambique, Namibia, Tanzania and South Africa on a variety of projects in the public and private sector.
James believes that working together on shared aquifers in the region is essential and wants SADC-GMI to reinforce this co-operation across the region. In this way James, through SADC-GMI, is helping to ensure that sustainable groundwater management and development contributes positively to the social and economic development of the 250-million people residing in the SADC member states. As part of his work he is also mainstreaming issues of climate change, poverty and gender within the development agenda.
We are pleased to acknowledge James Sauramba's contribution to the enhancement of policy and governance for groundwater protection worldwide.