IAH would like to help more companies and organisations – and their staff – participate in global groundwater affairs and publicise their products and services.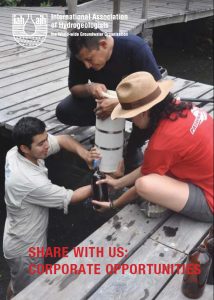 We understand that corporate relationships should cater to different needs. Some companies and organisations may be seeking membership for their staff and perhaps a few additional benefits, whereas others may be more interested in publicising products or services to IAH members and those who receive information from us, including through our email communications and News & Information magazine, at meetings and events. In recognition of this, IAH now offers a choice of schemes, with some flexibility in our schemes. They are:
Corporate Member (the "red" scheme)
Corporate Supporter (the "blue scheme)
Gold Sponsor – with the opportunity to upgrade this to Corporate Partner
Summary information about the options and opportunities the different schemes provide is given below, as well as an application form. We have also produced a brochure, which can be downloaded here.
The schemes – in summary
Corporate Membership (red scheme)
Similar to IAH's former corporate membership scheme, costs have been held since 2019 in light of the pandemic.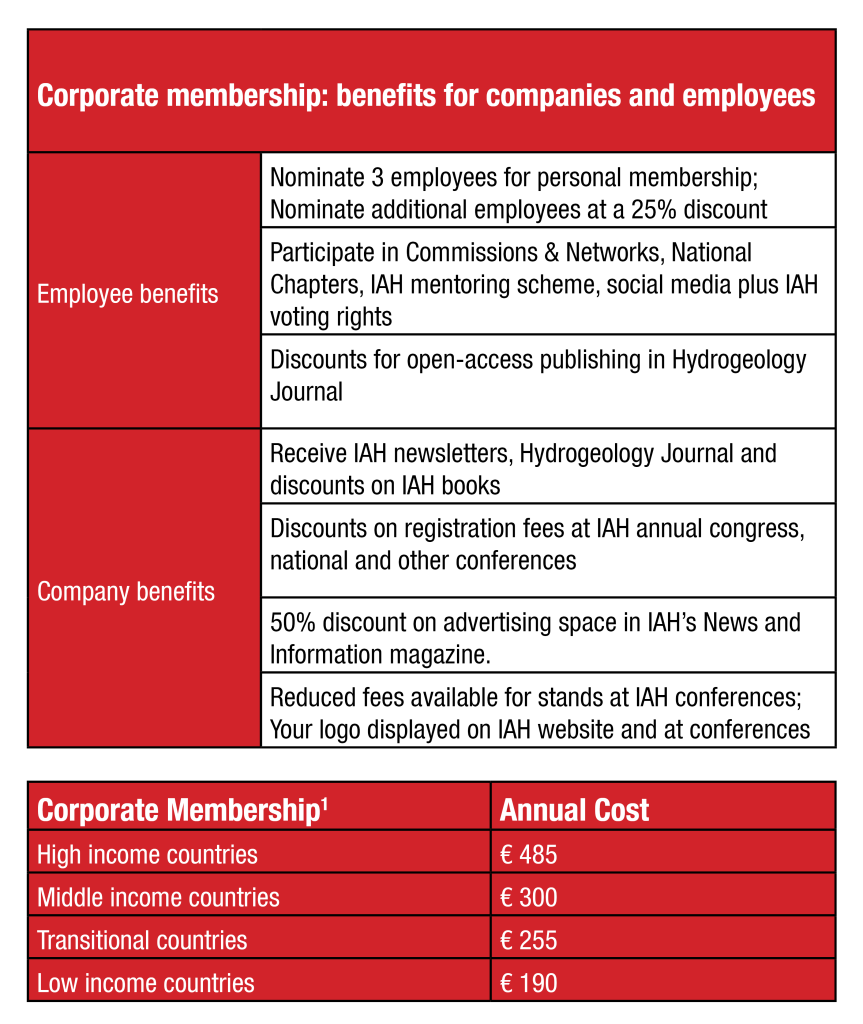 1 Find out more about IAH's country fee bands here: https://iah.org/join-us/country-fee-bands
Corporate Supporter Scheme (blue scheme)
Providing other corporate opportunities and benefits – companies can select particular items, without having to take out Corporate Membership if they don't need this.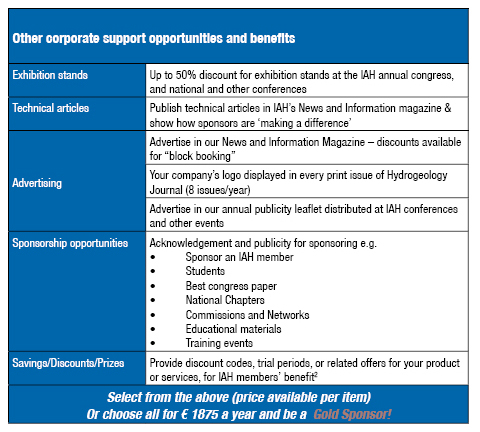 2 IAH will be happy to consider such requests on a case by case basis. If agreement is reached, passing on such offers to our members should not be implied as IAH's endorsement of such product or service.
For further information about any of the corporate supporter opportunities and benefits, please contact info@iah.org.
If your company decides to take all the Corporate Supporter options, it can receive Corporate Membership as a bonus and become a Gold Sponsor.
Gold Sponsorship
For just €1875, you can receive the benefits of the red and blue schemes above, plus those featured in the table below.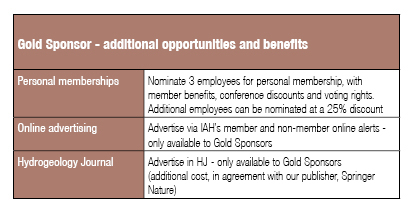 Share with us
If your company or organisation aligns with IAH's mission, aims and ethical values, we'd love to hear from you. Our team is also happy to discuss other suitable initiatives, based around a variety of agreed ideas and budgets. You can use our online form to join our corporate sponsorship (gold) and standard corporate membership (red) schemes. We are also happy to receive your questions and comments. Choose from the following:
Questions or comments? Email info@iah.org.