Governance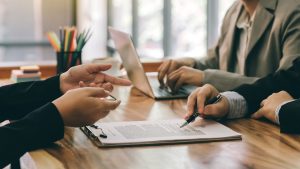 IAH is registered as a limited company and a charity in the UK. In late 2022, IAH's Council instigated a review of the Association's governance model and will update this where needed. The aim of this review is to ensure that the roles and responsibilities of Council members, and of directors and trustees of the company, are clear, so that IAH continues to meet UK regulatory and financial requirements effectively and continues to be best-placed to fulfil its mission and charitable commitments. Updates on the process will be provided in IAH's News and Information Magazine.
Council
IAH Council members are appointed by the full membership in elections that take place every four years. There are eight Vice Presidents, appointed to provide stewardship of IAH interests in each of the world's regions; an Executive Committee; and the immediate past President. Council is responsible for IAH's policies and strategic direction, ensuring that these serve the Association's charitable objectives, "to advance public education and promote research (and the useful results of such research) in the study and knowledge of hydrogeological science".
The majority of our current Council team was elected in September 2020. Following the sad passing of two Council members a further election and appointments took place during 2021.
Executive Committee
The Executive Committee has powers delegated by Council for day-to-day management of the Association. The Executive Committee consists of the President, the Secretary General, the Vice President for Finance and Membership (the "Treasurer"), and the Vice President for Science. Members of the Executive Committee are also directors of IAH Ltd, the company registered for the Association in the UK.
Directors and trustees
To comply with UK banking requirements at least half of the directors must now be UK-based. Additional UK-based non-executive directors, former senior  personnel within IAH, have therefore been appointed to IAH Ltd by the Executive Committee and Council.
Advisors to Council
IAH has a small team of "Advisors to Council" representing different parts of the Association. The Advisors are called upon as necessary and do not have any voting rights on Council.
Secretariat
IAH's officers are supported by a small UK-based Secretariat.
For further information contact info@iah.org.
Directors
Council
Advisors to Council