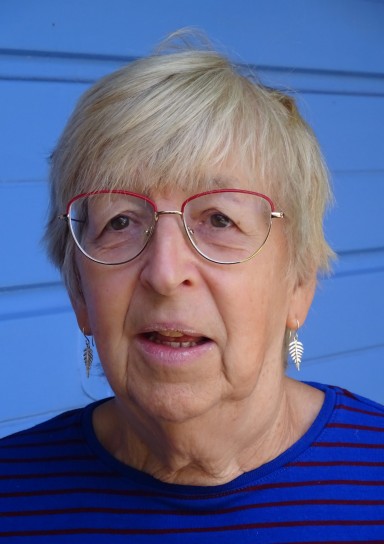 Jane Dottridge
Secretary General
Biography
Jane Dottridge is a hydrogeologist with over 40 years' experience in groundwater and contaminated land. She is a Technical Director at Mott MacDonald (a global engineering consultancy), providing technical advice and oversight to the contaminated land and water resources teams based in Cambridge, UK.
Most of Jane's career has been as a consultant hydrogeologist, initially working on water resources projects, before moving on to focus on contaminant hydrogeology. Her specialist expertise is in groundwater contamination, risk assessment and modelling of contaminant fate and transport, from point source hydrocarbons and solvents to catchment scale nitrates and pesticides. Jane regularly acts as a peer reviewer for regulators and industrial clients, She is the author or co-author of over 50 papers and conference presentations. During the 1990s, she was a senior lecturer in Hydrogeology at University College London, teaching MSc and undergraduate students while undertaking research in groundwater contamination and modelling. Her international experience includes projects in Algeria, Bangladesh, India, Jordan, Morocco, Poland, Romania, Spain, UAE and Yemen.
She is a graduate in Natural Sciences (Geology) from Cambridge University, with a MSc in Hydrogeology at the University of Birmingham. Jane is a Chartered Geologist and a Specialist in Land Condition. She has been a member of IAH since 1990 and chaired the British National Chapter from 2006-2011. She participates in the mentoring scheme and was on the judging panel for the Applied Hydrogeology Award from 2016-19. She is also an active member of the Geological Society in the UK, who awarded her the Whitaker medal in 2017. She was a council member and trustee from 2013-2016 and has chaired both the hydrogeology and contaminated land specialist groups. Jane is the Chief Scientific Editor of the Quarterly Journal of Engineering Geology and Hydrogeology and a member of the publications committee.
Personal Statement
A key challenge for IAH in these difficult times is to nurture and grow the organisation and the global community of hydrogeologists, within the constraints of sustainability and the current pandemic. While this may limit international travel, we are all learning new ways of communicating and keeping in contact. It is therefore timely that the IAH development plan, described in 'A Forward Look for Our Association – IAH Plans to 2020 and Beyond', has been completed and the responsibility of the new council members will be to devise a longer term strategy, building on those achievements. One of my goals as Secretary General will be to help shape the future plans to strengthen IAH through internal developments, working with national chapters, advisory panels and the Early Careers Network, which represents the future. I bring experience in publication policy in an increasingly digital world, from my role in the Geological Society, and office and commercial management from my senior role in consultancy.
As Secretary General, I will work to enhance IAH's influence on global policy and continue outreach activities, through collaboration, alliances and communication with UN agencies, international organisations and NGOs involved in water science and policy. The groundwater theme of World Water Day 2022 provides IAH with a unique opportunity to raise awareness of groundwater and further the understanding, wise use and protection of global groundwater resources, in line with IAH's mission statement.