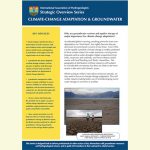 IAH's Strategic Overview Series (IAH-SOS) aims to inform professionals and learners in a variety of sectors of key interactions with groundwater resources and hydrogeological science. They are also intended to aid IAH members and supporters in their outreach efforts. Current titles are below, including translations (efforts for which are ongoing):
Ecosystem Conservation and Groundwater
Energy Generation and Groundwater
Resilient Cities and Groundwater
La serie estratégica de AIH está diseñada para informar a los profesionales de otros sectores sobre las interacciones clave con los recursos hídricos subterráneos y la ciencia hidrogeológica, y para guiar a los miembros de AIH en su relación con los sectores relacionados. La serie tiene varios títulos y nuestra intención es traducir los relevantes al español. Este título es nuestra primera traducción.
Los objetivos de desarrollo sustentable (ODS) de la Organización de Naciones Unidas (ONU) para el 2030 – INDICADORES ESENCIALES PARA EL AGUA SUBTERRÁNEA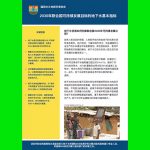 该系列的目的是将有关消息告知与地下水资源和水文地质学有主要关联的其他部门专业人员,并指导IAH成员开展与相关部门的外联工作
Join our mailing list
Interested in receiving news and resources from IAH? Sign up to our eNews list.
Tell us your thoughts
We are considering ideas for future papers in our IAH-SOS series – and would also welcome your suggestions. Email comments to address given below.
Your help and support needed
IAH would like to provide additional educational materials and support, and each IAH-SOS paper costs around £2000 to produce. Help us bring such thoughts to reality.