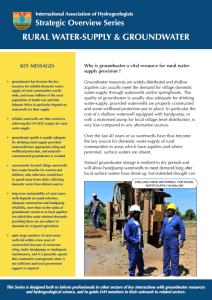 IAH's Strategic Overview Series (IAH-SOS / AIH-SOS) aims to inform professionals and learners in a variety of sectors of key interactions with groundwater resources and hydrogeological science. They are also intended to aid IAH members and supporters in their outreach efforts. Current titles are below, including the latest Spanish, Portuguese, French, Chinese and Hindi translations (efforts for which are ongoing):
Irrigated Agriculture & Groundwater (new, October 2022)
Rural Water-Supply & Groundwater (new, October 2022)
River-Basin Agencies & Groundwater
Poverty Reduction and Groundwater
Water Security and Groundwater
Water Utilities and Groundwater
Ecosystem Conservation and Groundwater
Energy Generation and Groundwater
Resilient Cities and Groundwater
AIH-SOS Traducciones
La serie de resúmenes estratégicos de la AIH (IAH-SOS) tiene por objeto informar a los profesionales y a los estudiantes de diversos sectores sobre las interacciones clave con los recursos hídricos subterráneos y la ciencia hidrogeológica. También están pensados para ayudar a los miembros y simpatizantes de la AIH en sus esfuerzos de divulgación. A continuación se muestran los últimos títulos que se van a traducir:
Reducción de la Pobreza y Aguas Subterráneas
Seguridad alimentaria y aguas subterráneas
Cambio global y aguas subterráneas
Los objetivos de desarrollo sustentable (ODS) de la Organización de Naciones Unidas (ONU) para el 2030 – INDICADORES ESENCIALES PARA EL AGUA SUBTERRÁNEA
SOS Traduções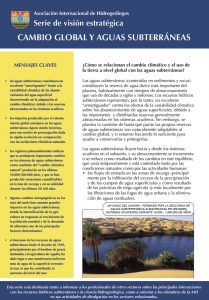 A série IAH Strategic Overview Series (IAH-SOS) destina-se a informar profissionais e aprendentes de vários sectores sobre as principais interacções com os recursos hídricos subterrâneos e a ciência hidrogeológica. Destinam-se também a ajudar os membros e apoiantes da IAH nos seus esforços de divulgação. Os títulos mais recentes a serem traduzidos são mostrados abaixo:
Águas Subterrâneas e Redução da Pobreza
Segurança Alimentar e Águas Subterrâneas
Mudança global e águas subterrâneas
Os UN-SDGs para 2030 – Indicadores Essenciais para as águas subterrâneas
SOS Traductions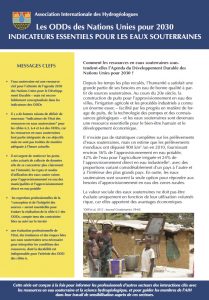 La série d'aperçus stratégiques de l'AIH (AIH-SOS) a pour but d'informer les professionnels et les apprenants de divers secteurs sur les interactions clés avec les ressources en eau souterraine et la science hydrogéologique. Elles sont également destinées à aider les membres et les sympathisants de l'AIH dans leurs efforts de sensibilisation. Les derniers titres à traduire sont indiqués ci-dessous:
Réduction de la pauvreté et les eaux souterraines
Sécurité alimentaire et eaux souterraines
Changement global et eaux souterraines
Les OMD de l'ONU pour 2030 – Indicateurs essentiels pour les eaux souterraines
IAH-SOS翻译
该系列的目的是将有关消息告知与地下水资源和水文地质学有主要关联的其他部门专业人员,并指导IAH成员开展与相关部门的外联工作
आईएएच-रणनीतिक अवलोकन श्रृंखला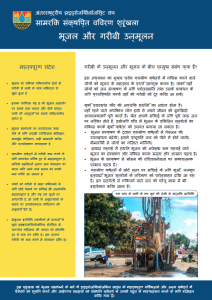 इस श्रृंखला का उद्देश्य अन्य क्षेत्र के पेशेवरों को भूजल संसाधनों और जल विज्ञान के प्रमुख लिंक के साथ सूचित करना है, और आईएएच सदस्यों को प्रासंगिक क्षेत्रों में उनके आउटरीच प्रयासों में मार्गदर्शन करना है।
Join our mailing list
Interested in receiving news and resources from IAH? Sign up to our eNews list.
Your help and support needed
IAH would like to provide additional educational materials and support, and each IAH-SOS paper costs around £2000 to produce. Help us bring such thoughts to reality.