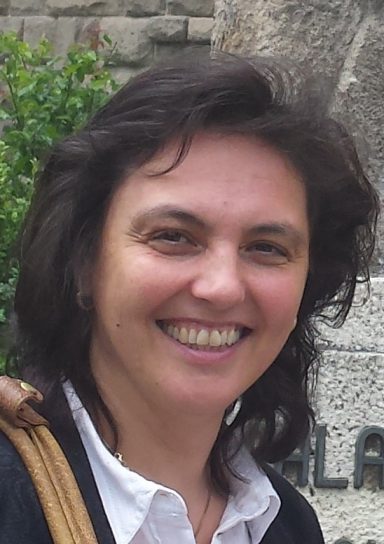 Dr Teodóra Szöcs
Vice President - Finance and Membership, Hungary
Biography
Teodóra obtained her MSc in geology, specialised in hydrogeology and environmental geology, in 1991 at Eötvös Loránd University (Budapest). In 1991 Teodóra obtained a TEMPUS grant to study at the University of Amsterdam and specialised in the detection of heavy metals in soils and organic samples. In 2006 Teodora obtained her PhD on flow systems and water-rock interaction at the Applied and Environmental Geology Department of Eötvös Loránd University.
Since1991 Teodóra has worked at the Geological Institute of Hungary (MÁFI), initially in the Geochemical Department, then in the Hydrogeochemical and Modelling branch of the Hydrogeological Department. Her main research areas are: survey and hydrogeochemical evaluation of shallow and deep groundwater with emphasis on arsenic, water-rock interaction, and hydrogeological modelling of different flow systems including stable and radioactive isotopes. Recently she coordinated for the second time a team of scientists and worked as the hydrogeochemical expert responsible for background values, threshold values and evaluation of chemical status of the groundwater bodies of Hungary for the second cycle of WFD River Basin Management Planning. She has been involved for 15 years as a hydrogeological-hydrogeochemical expert in a project carrying out investigations at a site for low and intermediate level nuclear waste disposal. She continues her activities as a hydrogeochemical expert in international projects, in the last decade focusing on joint surveys of transboundary aquifers and thermal-water related geothermal energy resource evaluation and management. She has almost 40 publications and more than 120 internal reports. Since April 2007 Teodóra has been head of the Hydrogeology Department in the Geological Institute of Hungary (MÁFI) and subsequently from April 2012 to present in the newly formed Geological and Geophysical Institute of Hungary (MFGI), the successor of MÁFI.
Teodóra has been active in the Hungarian National Chapter of IAH as secretary between 2006 and 2008, as President between 2008 and 2010, and as board member since 2010. Additionally she is active in several associations and scientific groups, including member of the International Association of Geochemistry, national representative for Hungary in the Water Resources Expert Group of EuroGeoSurveys, member of the Hydrogeological Subcommittee of the Hungarian Academy of Sciences since 2012 and vice president of the Permanent Hydrological Interdivisional Committee of the Academy since 2015. She was IAH Regional Vice President for Western Europe from 2012 to 2016.
Personal statement
As Vice President for Finance and Membership, Teodóra will work to support the continued development of IAH. She sees one of the main challenges in growing the membership from its current global level of about 4100 members. Not only must current members be encouraged to continue with the organisation but new members must be recruited from industry and academia. This requires promoting the value of IAH as the key international hydrogeological organisation for sharing state of the art fundamental research results as well as disseminating information on all aspects of hydrogeology to a wider audience. New income streams are needed in order to support the growth of IAH and developing these will be important.
Teodóra will also maintain a critical overview of IAH corporate finances.