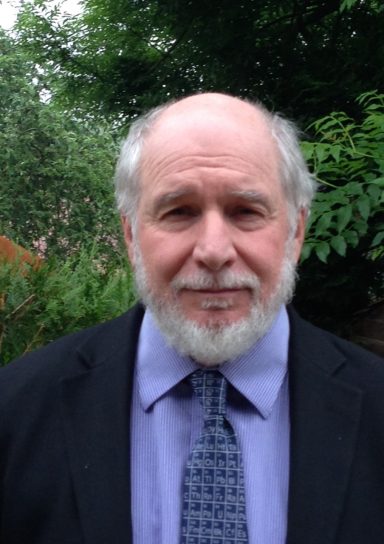 Prof. David Kreamer
Vice President - Science and Programme, USA
Biography
David Kreamer is Professor of Geoscience, Faculty of Civil and Environmental Engineering, and past Director of the interdisciplinary Water Resources Management Graduate Programme at the University of Nevada, Las Vegas. He also serves on the faculty of the University of Nevada, Reno, Hydrologic Sciences Programme. His PhD is in hydrology from the University of Arizona. Before coming to the University of Nevada in 1990, he was an Assistant Professor in Civil Engineering at Arizona State University. Dr Kreamer served as Director of NGWA's Division of Scientists and Engineers, and convened the 2015 Annual Joint Conference of the Universities Council on Water Resources and the National Institutes of Water Resources.  He has served since 2012 as IAH Vice President for North America.
Dr Kreamer's research includes subsurface fluid flow, environmental contamination, spring vulnerability and sustainability, and water and energy supply, particularly in the Developing World. He has authored over 60 professional publications. David has given over 150 invited lectures, seminars and workshops in recent years for the US EPA, US Bureau of Land Management, the NGWA, and the Superfund University Training Institute, and has presented short courses for over half the States or Commonwealths in the United States. He has given presentations at over 50 Universities, and has been an invited speaker in Europe, Asia, the Caribbean, Pacific island nations, South America, Africa and the Middle East. David has served as a professional consultant and expert witness in legal proceedings concerning groundwater, and has been an external peer reviewer for numerous groups and projects.
Personal statement
I'm grateful to be IAH Vice President, Programme and Science Coordination, and for the opportunity of continued service to the organization. IAH has been a primary force in improving the scientific level and global understanding of hydrogeology. This has largely been accomplished through the work of its commissions and networks, IAH publications, and by direct interaction with organizations and individuals responsible for water governance, education, and research. My goals will include enhancing the organization of, and participation in, IAH congresses, conferences and other meetings. Strong involvement with new perspectives in groundwater science will be fundamental to this effort. IAH has historically addressed both persistent and emerging global groundwater challenges, debating these issues and recommending specific actions.
To continue to be effective, these perspectives and scientific efforts on issues of groundwater quantity and quality must be successfully coordinated with international water institutions and decision-makers. My philosophy for IAH is completely commensurate with the "Forward Look" deliberations and the resultant document, A Forward Look for Our Association – IAH Plans to 2020 and Beyond.  Part of the Forward Look entails improving existing partnerships and developing new partnerships with professional organizations having similar goals. Key elements of these partnerships are: a) developing interdisciplinary, integrated approaches to groundwater science, engineering, and policy, b) advocacy for expanded funding sources for groundwater research, c) capacity building and dissemination of scientific information in developing countries and d) better coordination between IAH national chapters. My commitment will be to have IAH continue to be the primary party for promoting groundwater science worldwide.