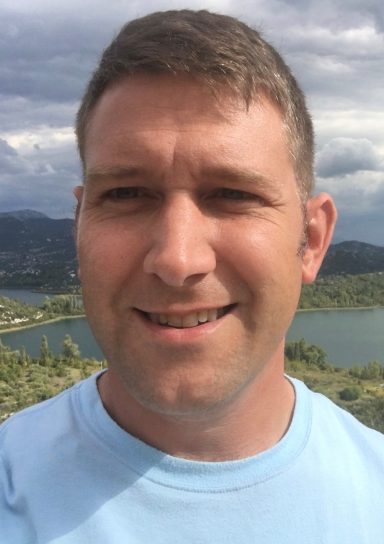 Grant Ferguson
Vice President, North America
Biography
Grant Ferguson holds a B.Sc. in Honours Geology from the University of Waterloo and a PhD in Civil Engineering from the University of Manitoba. He is a Centennial Enhancement Chair and Professor in the Department of Civil, Environmental and Geological Engineering and School of Environment and Sustainability at the University of Saskatchewan and an Adjunct Professor in the Department of Hydrology and Atmospheric Sciences at the University of Arizona.
His research focuses on hydrogeology and hydrogeochemistry of regional groundwaters systems and the interplay between energy and water resources. He was the 2019 recipient of the Global Institute for Water Security's Research Excellence Award. Dr. Ferguson served as president of the International Association of Hydrogeologists – Canadian National Chapter (IAH CNC) from 2009 to 2015 and was one of the founders of the IAH's Early Career Hydrogeologists Network.
Personal statement
I have had the privilege of being involved with IAH for nearly 20 years, beginning with serving as a student representative on an organizing committee for a conference held by the IAH CNC and later serving in a variety of roles with the CNC and at the international level. Over the years, the IAH has become an important network for me and has opened many doors for me. I want to make sure that this opportunity is available to others in the future, including those who are currently not well represented within IAH.
I will strive to engage our members in North America and bring them into the larger IAH community. Links between the Canadian and US Chapters have been emerging over the past decade and I hope to foster that relationship. IAH is not the only society for hydrogeologists in North America and we must cooperate with other organizations, such as the National Groundwater Association and Geological Society of America, rather than compete with them. I hope to build bridges with other organizations to provide opportunities for our members and reach out to the hydrogeological community more broadly.
I also hope to create opportunities for our members in North America to connect with IAH members elsewhere in the world beyond congresses. While our congresses are wonderful events, we must recognize that international travel is not a privilege afforded to everyone and work to provide our members with other ways of engaging with the international community.