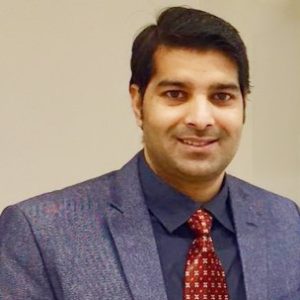 My Experience at the 50th IAH Groundwater Congress in Cape Town, South Africa (18 September to 22 September 2023)
Ashwani Kumar Tiwari
School of Environmental Sciences, Jawaharlal Nehru University (JNU), New Delhi, India
I am happy to write about my experience during the 50th IAH Groundwater Congress in Cape Town, South Africa, from 18 September to 22 September 2023.
First of all, I would like to thank the International Association of Hydrogeologists (IAH), Jawaharlal Nehru University (JNU), and the Indian Government Funding agencies for financial support. The IAH congress was very fruitful for me, and I hope that it was also fruitful for other young delegates.
I participated in the "Steenbras Deep Aquifer Exploration" field excursion on 18 September 2023. This field trip was amazing and very informative for young researchers in the field of groundwater. The mountain Table aquifers have different depths, and we visited a deep aquifer site that has a depth of more than 1000m. Also, the field expert informed us about the regional geology/lithology and associated problems in groundwater quality (i.e., Fe and Mn). We asked why these deep aquifers are required there, and the expert explained that during mid-2017 and mid-2018, the beautiful city of Cape Town faced a serious water crisis. That's why the deep aquifers plan was started to face water crisis challenges in future. The field excursion was significantly important and informative for me.
The congress opening and all oral and poster presentations on Groundwater were very informative. The IAH congress in Cape Town provided an excellent platform to learn about several new and essential ideas for minimising the groundwater crisis challenge at regional and global levels. Moreover, it provided a platform to meet some of the most eminent groundwater researchers during the IAH Congress in Cape Town. Also, I met some researchers from different parts of the world (i.e., Italy, China, France, South Africa, Namibia, Chile, Spain, the USA, the UK, Canada, Turkey, Peru, Brazil., Denmark and others) and discussed their ongoing research and future collaborative ideas and possibilities. I also got a chance to participate in the meetings of the Commission and Working Group, Early Career Hydrogeologist Network (ECHN), the IAH AGM and others.
Further, I got a chance to meet the wonderful and knowledgeable people of the IAH team: Mrs. Jane Dottridge, Secretary General, and Mr. Ian Davey, Executive Manager, and discuss the present and future plans and contributions in the field of groundwater.
Moreover, due to the IAH congress, I visited some beautiful places in Cape Town and learned about South African traditions and culture.
Regards,
Ashwani K Tiwari