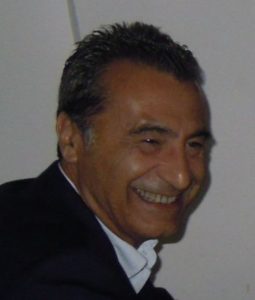 Giorgio Ghiglieri, full professor of Hydrogeology and Engineering Geology at the Department of Chemical and Geological Sciences at the University of Cagliari, suddenly passed away on August 10, 2021 at the age of 58.
Giorgio achieved his degree in Geology at the University of Cagliari and the PhD degrees in Environmental Geological Engineering from the Politecnico of Torino and University of Cagliari Consortium. Giorgio had a storied career as an academic in hydrogeology at the University of Sassari, first as a researcher and then at the University of Cagliari as a full professor. He also held the position of Coordinator of the PhD in Earth and environmental sciences and technologies, where he put his experience at the service of young people, in particular in opening up to different realities, far from the usual ones. Indeed, Giorgio concentrated his research interests for more than 30 years on hydrogeology and environment, protection of aquifers from contamination, managed aquifer recharge, salt-water intrusion, landslide hazard and desertification in Italy and Africa. He has directed numerous research projects in Sardinia and in developing countries, always involving colleagues and students.
His love for Africa led him to contribute with his research to the primary needs of African populations, considering the fight against desertification, the location of groundwater, and his management as a primary asset.  Recently, he coordinated the H2020 Flowered Project aimed at improving health by the mitigation of fluoride contamination.  Those activities, carried out in Ethiopia, Kenya, Tanzania, Mauritania, Benin, Tunisia, and Algeria, among others, have constituted perhaps the most important commitment for him and have led him to collaborate with researchers from different countries, with different administrative and academic realities, but also with non-governmental organizations. Over time an important network of research relationships has been built, committed to cultivating and expanding by developing ever larger international working groups. And still during these final days he continued to carry out these projects with the usual enthusiasm that distinguished him.
Still too young he leaves a void that is difficult to understand and that cannot be reduced only to his role as a teacher and researcher. All his colleagues, students, and friends, join the pain of his family members for this unbridgeable loss.
Stefania Da Pelo