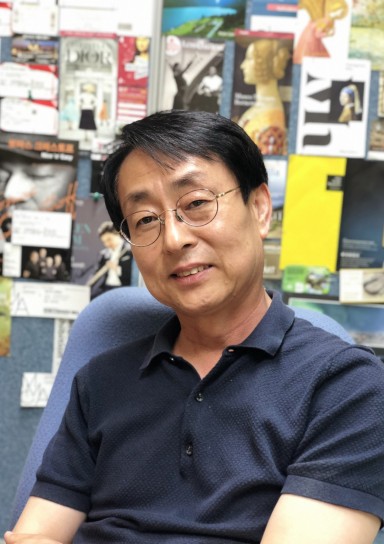 Dr. Yongje Kim
Vice President, Asia
Biography
Dr. Yongje Kim received his PhD in Environmental Hydrogeochemistry at Texas A&M University, USA (1995). He is currently a principal researcher in the Groundwater Research Center of the Geologic Environment Division at Korea Institute of Geoscience and Mineral Resources (KIGAM), Republic of Korea. From 2012-2017 he was Executive Director of the International Cooperation Office at KIGAM to establish international networks and implement research collaboration with developed and developing countries.
Dr. Kim has been the technological and administrative leader for many R&D projects for the Korean Government, the EU and UNESCO on water-resource security. His research interests include managed aquifer recharge in sustainable management of groundwater, novel technologies for treating non-point source contaminants in urban runoff and groundwater impacts induced by earthquakes.
Dr Kim was vice president of the Korean Society of Engineering Geology and a member of the board of directors of the Korean Society of Soil and Groundwater Environment. He has served as an advisor to the editor-in-chief and associate editor of the NGWA journal Groundwater (2011-2015). He is an associate editor for Water Science and Engineering in China (2013- 2020). He served as the Organizing Chair for 2018 IAH (International Association of Hydrogeologists) held in Korea.
He served the UNESCO International Geoscience Programme Council in Hydrogeology Theme (2017-2020) and is a member of the IGCP Scientific Board Member and Council of Social and Human Sciences & Natural Sciences at Korean National Commission for UNESCO. He is chair of international cooperation and public relations committee for International Geological Congress 2024.
Dr. Kim received a Korea Minister's Award (Ministry of Construction & Transportation and Ministry of Education, Science & Technology) in 2006 and 2010, which recognizes his outstanding contributions in the development of novel technologies for the analysis and modelling of groundwater-surface water flow systems, and for managed aquifer recharge (MAR) technologies for groundwater sustainability.
Personal Statement
I, as an expert in the field of hydrogeology, understand the local and regional water-related problems and more broadly, those issues facing Asia. In particular, when my KIGAM responsibilities take me to countries across Asia – e.g., China, Vietnam, Thailand, Bangladesh, Cambodia, etc. – I have seen first-hand how the world's most populous countries are suffering from complex problems affecting the quantity and quality of domestic, industrial, and agricultural supplies of water resources. My service as a representative of CCOP (Coordinating Committee for Geoscience Programmes in East and Southeast Asia) during 2012-2017 will also afford me an opportunity to represent IAH within Asia, especially Southeast Asian countries.
With also scientific experiences during the last four years of UNESCO IGCP Council position, therefore, I envisage great possibilities for linking and facilitating IAH interests in water resources security, water management, capacity building, and especially for encouraging and growing the capabilities of young hydrogeologists in Asia. I fully intend to act with diligence and commitment to the role.